KPG DirectPress 5034 DI 4-color press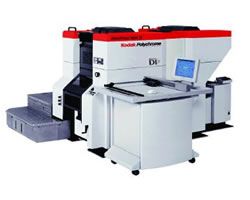 In order to meet the exploding demand, the most successful printers are adopting new technologies that are designed especially for short run color.
KPG DirectPress 5034 DI system combines the quality advantages of offset printing with the workflow and automation benefits of digital printing. This innovative press allows AccelaGraphics to meet the growing demand for high-quality, quick-turnaround, short-run, four-color work.