Creative Strategy & Consultation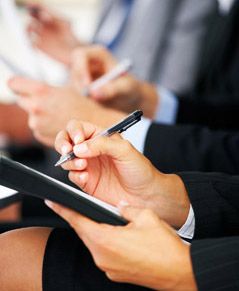 Every business wants to expand, to grow their client base, and prosper in this difficult economy, but many don't have a plan to do so. At AccelaGraphics, we take the planning phase of your marketing plan seriously: we know it's the foundation upon which your company's future will rest.
We'll ask for recent marketing materials (brochures, mailers, your website) for a snapshot of where you are now. We then strategize with you, analyzing your strengths, weaknesses, opportunities, and threats. We discuss your company's mission, vision, values, and culture, and most importantly, your ultimate objective. We'll talk options, prices, and methods of tracking response rates so you can adjust for future campaigns.
And because nobody knows your business and your industry like you, we listen. We listen carefully. That way, when you see those first design comps, they're just as you envisioned. Only better. If all this sounds like something you'd like to be a part of, call us at 508-366-5999 to schedule a free consultation.