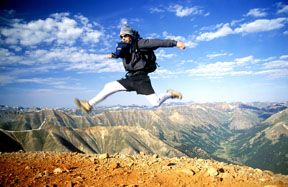 Marketing Services
Marketing creates a more economic value for an entity than any other activity, yet it is too often seen as a marginal activity. It is often viewed as a support function and a tactical cost line. Marketing, however, has an unmatchable power base from which to drive business - understanding the market, championing the consumer, leading innovation, building a brand, and ultimately, driving profitable growth. Marketing is the engine of strategy and branding, experiences and relationships, innovation and growth. An investment in marketing today will drive 60-70% of transactions in future years.
The climate of change being experienced in companies across every industry means that every dollar being spent on marketing activities needs to be justified. Marketers are being held accountable and need to track results and effectiveness in much more quantifiable ways than were previously possible. In addition, marketing organizations as a whole need to become more efficient and effective at designing their programs and allocating marketing spend.
Whether your goal is to bring a new product or service to market, analyze your current strategy or implement a highly quantifiable, customer-focused, cross-media campaign with PURLS, triggered responses and "Campaign Dashboard" for realtime results, we can help. We will help you implement and perfect that all important and on-going dialog with your customers and prospects to succeed in todays competitive marketplace.
Browse the links below to learn more. Then call us at 508-366-5999 for a free consultation.
Marketing Campaign Development & Management

Integrated Cross-Media Marketing Campaigns