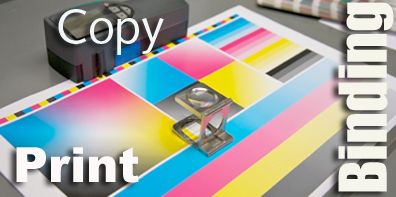 PRINT, COPY AND BINDING SERVICES
Here at AccelaGraphics, ink runs in our veins. It's been that way from the beginning over 30 years ago, and it's just as true today. While we have had success in recent years offering innovative marketing solutions, we still love the sight of ink on paper, and the smell of the press washup. Seriously, that's how much we love printing.
Things have changed in 30 years, though. Our full-color DI press is a state-of-the-art printing workhorse, combining the quality advantages of offset printing with the workflow and automation benefits of digital printing. Color is vibrant and consistent, your jobs are turned around in record time, and the DI's water-based ink system, chemistry-free platemaking, small footprint and low setup sheet count make it one of the most environmentally sound presses in the world.
In even more of a hurry for your job? Our Konica Minolta Bizhub PRO C6500 digital press prints gorgeous full color with little setup and no drying time. This amazing machine folds, staples and trims booklets, prints variable data (personalized) jobs, scans to image or OCR (Optical Character Recognition) files, and has up-to-the-minute featues like imposition and archiving. The Bizhub makes our customers happy, which makes us even happier.
Our binding and finishing department can cut, fold, drill, perf, number and bind your job in-house. Keeping jobs here means we control quality and workflow, which means your job arrives when it's supposed to arrive, with no unexpected "gotcha's."
To learn more about our print, copy and binding services, call us today at 508-366-5999, or request an estimate using the button on the left.
Click below for details on our print and production services: